Lagos State TESCOM Recruitment 2023 Application Form Is Out—Obtain the Lagos state teaching service commission application form here on this page via jobs.lagosstate.gov.ng, and also get the latest Teachers news updates and how to apply for Lagos State Teachers Recruitment 2023….more details are placed below.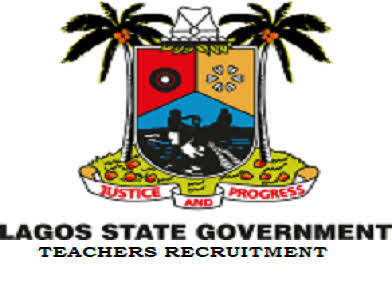 If you are interested in applying for the Lagos State teachers recruitment, either you apply for the Lagos SUBEB recruitment or the Lagos State TESCOM recruitment, may your selection, and submit your credentials online.
You are most welcome to the Lagos State TESCOM Recruitment for this year 2023, here on this page we will be covering the whole details about the Lagos State Teachers Recruitment and the requirement and how to apply for this job, but before we proceed we urge all readers who want to apply or participate to follow the guidelines we have placed on this page and take good advantage of this recruitment.
For those who want us to keep updating them on this recruitment, you are expected to drop your email address so that we can update you immediately on the Lagos State Tescom update their application form.
NOTE: For those who need this job all applicants are hereby advised to follow the instruction, the management has to keep in place in order to apply for the Lagos State Teachers Recruitment, and also know that we are not responsible for giving out jobs to teachers, we do not recruit or give jobs of any kind, we are here just to guide you and give you the means which you can use to apply for this recruitment below you will see the application link follow it and apply for this job.
Disclaimer: This is to let the General Public know that this is not the official portal of the Lagos State Teaching service commission please visit the official portal of the Lagos state Teaching service commission  jobs.lagosstate.gov.ng for more information
Subjects:
Commerce

Basic Science

Biology

Business Studies

Chemistry

Christian Religious Studies

Civic Education

Computer Studies

Economics

English

Guidance and Counselling

History

Islamic Religious Studies

Mathematics

Physics

Yoruba.
General Requirement for Lagos State Teachers Recruitment
Before filling the Lagos State Teaching Service Commission Recruitment 2020 form, candidates are required to meet the following conditions:
(i). Nigeria Certificate in Education (NCE) and a First Degree
(ii). Bachelor of Education (B.Ed/B.Sc Ed/B.A Ed) in Arts, Sciences, Social Sciences, Technology, Home Economics, and other courses relevant to the above-listed subjects ( i– xviii).
(iii). Bachelor of Arts (B.A), Bachelor of Science (B.Sc), Bachelor of Technology (B.Tech), and a Post Graduate Diploma in Education (PGDE)
(iv). Higher National Diploma (HND) and Technical Teachers Certificate (TTC)/Post Graduate Diploma in Education (PGDE).
Sign Up for Lagos State TESCOM Recruitment 2023
To successfully apply for this recruitment you must first of all log in or sign up to enable you to start your application process, without sign-ups and logging in you can't proceed, to sign up visit jobs.lagosstate.gov.ng/Account/Register once you are registered you automatically become a bonafide applicant.
SEE ALSO:
Start Your Lagos State TESCOM Application Online
Applicants who wish to participate in this recruitment should Start their Application Online by visiting www.tescomjobs.lagosstate.gov.ng and also while filling out the form to avoid invalid credentials and duplicated documents.
Conclusion
The Application Portal for the Lagos state Teachers Recruitment have been updated, and this will favor all applicant who wishes to join the Lagos state teaching service commission, so will fill out the application and make sure you first login into the portal.
Tags: Lagos State Tescom Recruitment, Start Your Lagos State TESCOM Application Online